Riding a motorcycle in a windy atmosphere can be challenging because your eyes will easily fill with water. For that, you may feel itchy in the eyes, which will make you unable to ride a bike. Additionally, high wind can lead dirt, dust, and small particles to enter your eyes, which causes a blurred view of the road. Sometimes, the wind can leak through the visor, even after wearing full-face helmets.
This will prevent you from getting clear visuals and make you feel uncomfortable while riding. In such situations, wearing the right gear can be one of the easiest ways to give your eyes maximum protection. Among the different safety gear, a sunglass will be the best one to protect your eyes from high wind. To know more details in this regard, read the entire context.
Does Riding in the Wind Hurt Your Eyes?
When you are riding a motorcycle in the wind, the rate of blinking of your eyes will increase, which boosts your tears. For this, you will feel very uncomfortable and affect your ability to see, compromising visual performance. This can be a reason to get your eyes hurt while riding a bike.
Also, exposure to air can make your eyes dry. This is because the eyes cannot produce water to moisten the eye surface in strong winds. It can be corneal ulceration or scarring, leading to loss of vision. Moreover, wind pollen can also hurt your eyes, especially when riding in the air.
See also: What Does an Air Filter Do For a Motorcycle?
Dust, small particles, and insects are some of the things that can disturb your vision while riding a bike. Sometimes small particles in your eye can cause seasonal allergic conjunctivitis or allergic eye. For that, professional riders recommend wearing the right gear to protect the eyes when riding in the wind.
How To Prevent Getting Hurt In Eyes While Riding In The Wind?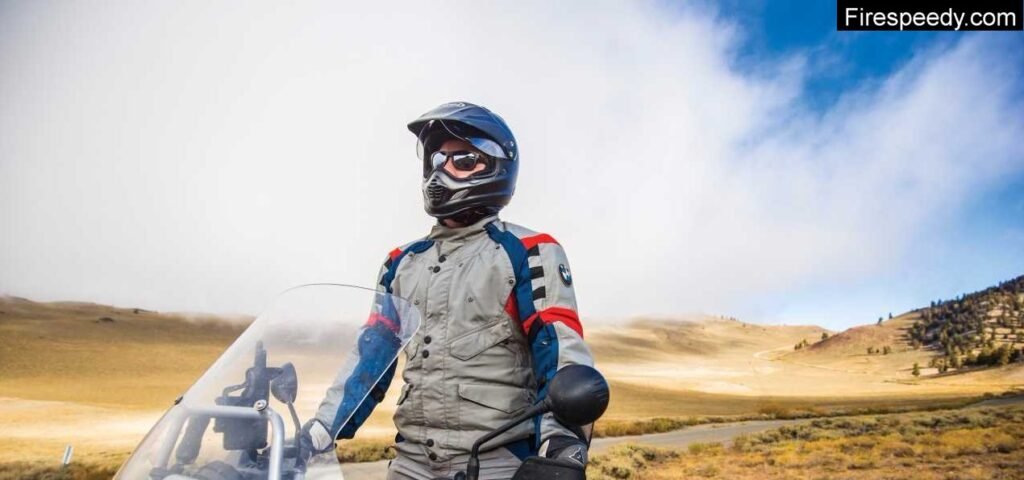 To protect your eyes while riding, wearing sunglasses will be one of the best solutions. Sunglasses are considered a crucial safety gear that helps to get a clear view of the road while securing your eyes. You will find several types of sunglasses on the market. But choosing the best oakley sunglasses for motorcycle riding will ensure maximum protection to your eyes.
This sunglass offers a large number of features that provide maximum protection even when riding in the strong wind. It helps to protect your eyes from sun glare, debris, and wind. These sunglasses not only protect your eyes but also offer better comfort on your eyes. To know more benefits of wearing sunglasses for motorcycle riding, check out the section below.
Advantages Of Wearing Sunglass For Motorcycle Riding
Sunglasses are a must-have safety gear especially if you're riding a motorcycle in the wind. Below we have discussed some significant benefits you will get by wearing sunglasses.
See also: Things You Should Never Forget To Pack On Your Motorcycle Adventure
Reduce Eye Strain
You will feel uncomfortable while riding a motorcycle in the sunlight due to UV rays. In that case, sunglasses help to reduce the eyestrain of your eyes. It makes the UV coincide with your eyes to get a clear view.
Protect Against Dust, Dirt, and Debris
Sometimes wearing a full-face helmet is not sufficient to keep your eyes protected. This is because a strong wind can cause lick to the helmet and dirt and small particles to enter your eyes. Quality sunglasses will help to prevent dust particles from entering your eyes.
Protect Against Gust Of Wind
A gust of wind falling in your eyes can easily make you unable to see a clear view making you uncomfortable to ride. To avoid such things wearing the right sunglasses will be the best choice. A sunglass helps to prevent disruption in your eyes due to strong wind.
Clear Road View
Riding a motorcycle will be dangerous without seeing the road clearly. This problem mainly occurs when riding in the strong wind. In that case, a sunglass will help you get a clear view of the road. This way, you can pay full focus on your riding, which improves your performance.
See also: Basic Tips and Tricks to Help You with Your First Group Motorcycle Ride
Different Types Of Does Riding in the Wind Hurt Your Eyes?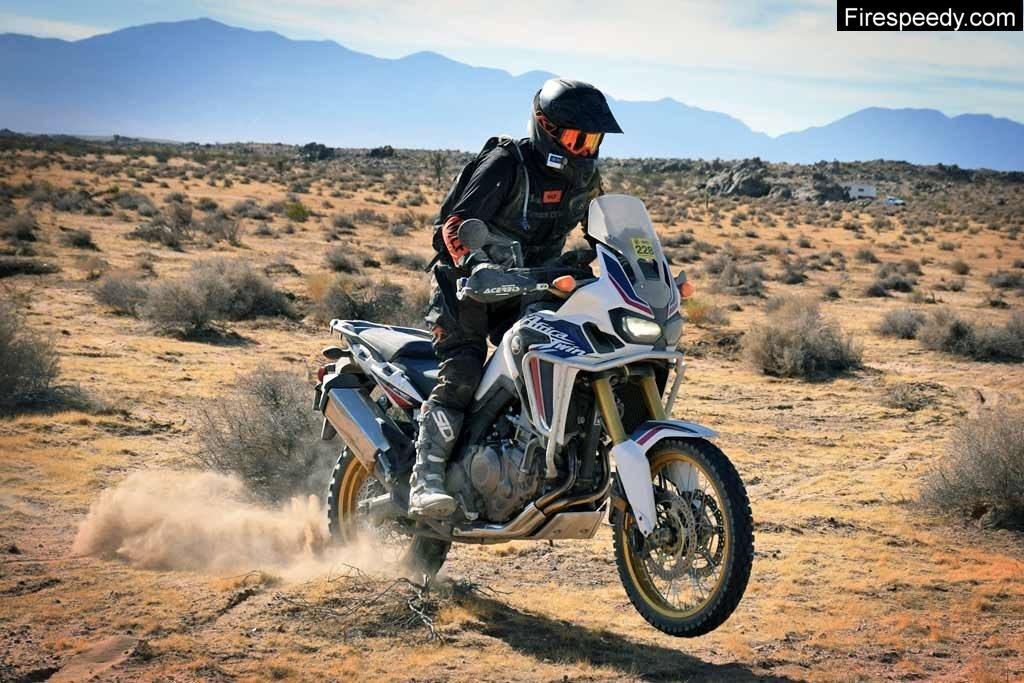 You will find several types of sunglasses for motorcycle riding in the market that are for different purposes. Here we talk about some common types of sunglasses that are widely used.
Mirror Lenses
These sunglasses are the most common type coated with a mirror-like optical coating. Sunglass with mirror lenses is less available in the market because of lower scratches.
Photochromic Lenses
Sunglasses made using photographic lenses are usually used for getting better visuals in the dark. These sunglasses are also suitable to wear in the sun that keeps your eye cool. One downside of the photochromic lens is they turn back in the sun.
Polarized Lenses
Sunglasses with a polarized lens are the most useful for those who have face problems like cataracts. When riders feel that their eyes are dazzled, wearing these sunglasses will be a good choice. Although these sunglasses are ideal for people with water spots, regular riders can also use them.
Prescription Lenses
If you have any vision problems, the doctor may suggest you use contact lenses. Sometimes using contact lenses could be irritating for a few riders. In that case, you can use prescribed contact lenses with a sunglass for riding a motorcycle.
See also: How to make a Safe Motorcycle Trip in the Summers amidst the Pandemic
Clear & Colored Lenses
When you need specific lenses and color lenses to use while riding a motorcycle, you take full advantage of some customizable sunglasses. You can pick the lens according to your choice considering filter, color, and contrast. It is also possible to reduce the glare in the eyes with these sunglasses while riding a motorcycle.
What Features Should Have In Your Sunglass For Riding A Motorcycle In The Wind?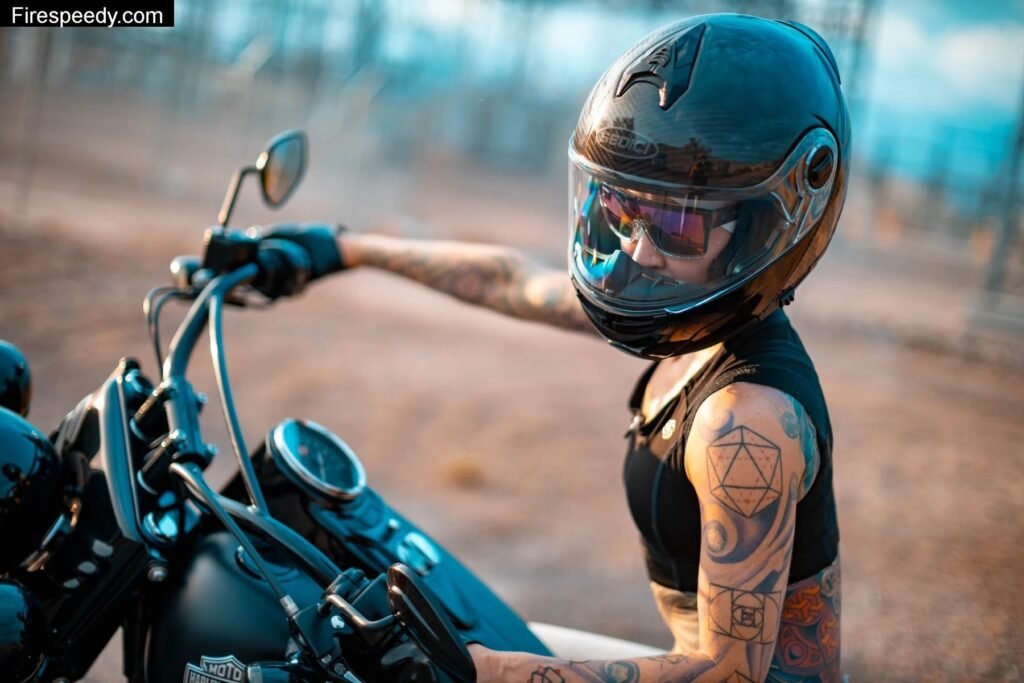 There are so many motorcycle sunglasses you will find on the market. But not all will be suitable to wear when riding in the strong wind. Below we have discussed some crucial things that should be in a sunglass to protect the rider's eyes.
Lens
Lenses are the most crucial thing about motorcycle sunglasses. You will get different lenses that are used for specific purposes. For example, you will need clear, smoked, and amber lenses if you ride during the day and night. After reading the above text, you may already get a good idea about different lenses. So, you should choose a lens that is suitable for you.
Wind Protection
A quality motorcycle sunglass will protect your eyes from debris and other small particles while riding in the strong wind. Some sunglasses feature foam padding in the eyecups to protect your eyes from the wind. These eyecups help cut down the wind and prevent entering the air in your eyes.
Anti-Fog Coating
Sunglasses with anti-fog coating have a special coating that helps prevent fogging up during winter or foggy areas. If your sunglasses fog up while riding, you will lose your vision of the road. This will increase the chance of getting in an accident.
UV Protection
If you're riding a bike for a longer time in the sunlight, your eyes can get hurt. This will negatively impact your riding and safety. In such situations, using motorcycle sunglasses with the UV-400 rating feature will give you maximum protection from UV rays.
See also: Essential Motorcycle Camping Gear Checklist
Foam Padding
Some motorcycle sunglasses provide padding foam. This foam gives comfort and prevents air from entering your eyes. Furthermore, it resists water from coming into your eyes, preventing eye diseases. So, you should ensure that your sunglasses have enough padding foam.
Conclusion
Riding a motorcycle in the wind will be challenging as it causes water to come out in your eyes. This will lead to not getting a clear view of the road, making you unable to ride. Sometimes watering eyes may cause serious diseases, including itchy problems.
In that case, wearing sunglasses is very important to ride a motorcycle safely and comfortably. Unfortunately, not all sunglasses will be ideal for wearing while riding a motorcycle in the wind. You have to choose a sunglass that has wind protection. Apart from wind protection, having some other features discussed above will be great to ensure maximum safety of your eyes. 
Does Riding in the Wind Hurt Your Eyes
Follow me in social media: