If you are looking for a reason to trade your car soon, the 2022 Lexus NX appears to be positioning itself to get your business. It's the amount of technology that has been added to this package that makes it sound like such a game-changer. Of course, that could be hype, but let's take a look.
Surprising Interiors
The new 2022 Lexus NX interior is aiming to create an experience. There are new colour combinations, always a good reason to trade up. Yet its the unusual dot pattern on the dash that gives this interior a surprising feel of front-rear motion. Then there's the side panels which use a carved pattern that gets denser at the rear. A programmable light system is added to this, providing users with 64 colours and 14 themes.
The cabin is larger on both rows and in the cargo hold. The feeling of spaciousness is enhanced by a new panoramic moonroof covering both rows. Even the noise insulation has been increased for a more comfortable ride quality. Will this prompt you to trade your car? Maybe not, but read on to see how the technology is changing. That's where this package gets really interesting.
Automation Steps In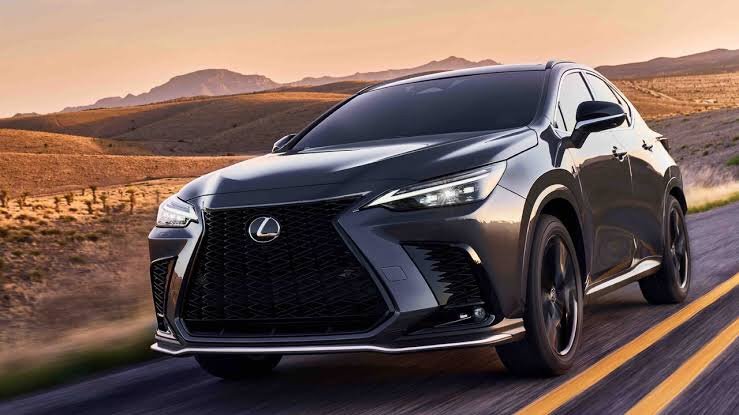 Up to now, automatic braking has been related to pedestrians and the leader car. It has been aimed at preventing wrecks that could have been caused by the Lexus driver. Now it is going further with a new system called Oncoming Vehicle Detection. This will react to a vehicle headed toward the Lexus UX and brake the SUV in hopes of reducing or avoiding impact.
To further reduce collision scenarios, the system can warn and then brake for oncoming vehicles during a turn. The system can even help with steering as part of its risk avoidance capability. To that, Lexus has added braking for pedestrians and cyclists in the car's path during a turn.
Dynamic Radar Cruise Control gets even more active with a new curve speed management system. The brand is also offering a digital mirror that can show you a wider swath of the road behind your car.
Gadgets Evolve
A new Virtual Assistant is part of the enhanced entertainment and information system that comes with a 9.8-inch screen or an even more tablet-like 14-inch display. This device can detect the speaker's seat, serving both the driver and front-seat passenger with dedicated microphones. Enhanced noise-cancellation improves its ability to interpret commands. This system can also change the temperature. It may even roll down and roll up the windows at a driver's command.
The digital key is evolving further. A new capability is Safe Exit Assist. This is designed to stop someone from existing the Lexus into the path of a car. It's part of a new Digital Latch system that allows multiple users to access it through an app. In other words, your guests may unlock their door and get out of the rain while they wait for you to arrive.
The system's navigation has gotten smarter with a better interface and faster, more accurate mapping. If the Lexus detects that Wi-Fi coverage will become smarter, it can actually download maps for the system's use.
With all of this technology and its expressive interior, the NX is a competitive choice. You may find it is worth trading in your old ride for one that promises to be truly original in so many ways.
Should You Plan to Trade Your Car for the 2022 Lexus NX
Follow me in social media: