Thinking about making a motorcycle trip seems to be a difficult task these days, let alone actually planning it! But we know all the motorcycle enthusiasts out there will not shy away because of the pandemic or the heat to make their annual trip week the most memorable and we are here to help! If anything we know you can't wait to oil those chains and clean up your rides and just head out on the road!
Trips on motorcycles can be very easy as well as enjoyable! You don't need to wait for long queues or get stuck in bad traffic! You can even wither your way through narrow roads that would be otherwise difficult to make on big four wheeler vehicles! Just imagine the fresh air brushing through your hair as you feel the cold wind against your face and soak in the sun! Honestly the best way to experience nature up close and to make the most out of a trip is through a motorcycle trip!
See also: Bloodhound SSC | Fastest Car in the World 2021 (Land Speed Record)
No matter how fun and easy motorcycle trips can be they can also prove to be quite dangerous and come with their own set of problems that if not taken care of prior to the trip can prove to be unsafe! For starters you are always exposed to the natural world and that means being exposed to the rain, wind, dust, dirt and these days the scorching heat! Eventually it is up to us how well we are prepared and protected and we are here to help and guide you through your trip!
Lack of storage in a Motorcycle
As a motorcycle enthusiast who travels often and makes trips on their motorcycles it is no secret that one of the biggest problems that have to be dealt with is the lack of storage in a motorcycle. No matter how you see it, a motorcycle will always have less space as compared to a car or a bigger vehicle. There can be ways to increase the storage space for example through installing a luggage bag that is designed especially for motorcycles and they come in different types; so you can easily decide which one would be best for you.
There are two types of motorcycle luggage bags:
1. Hard Cover Luggage Bags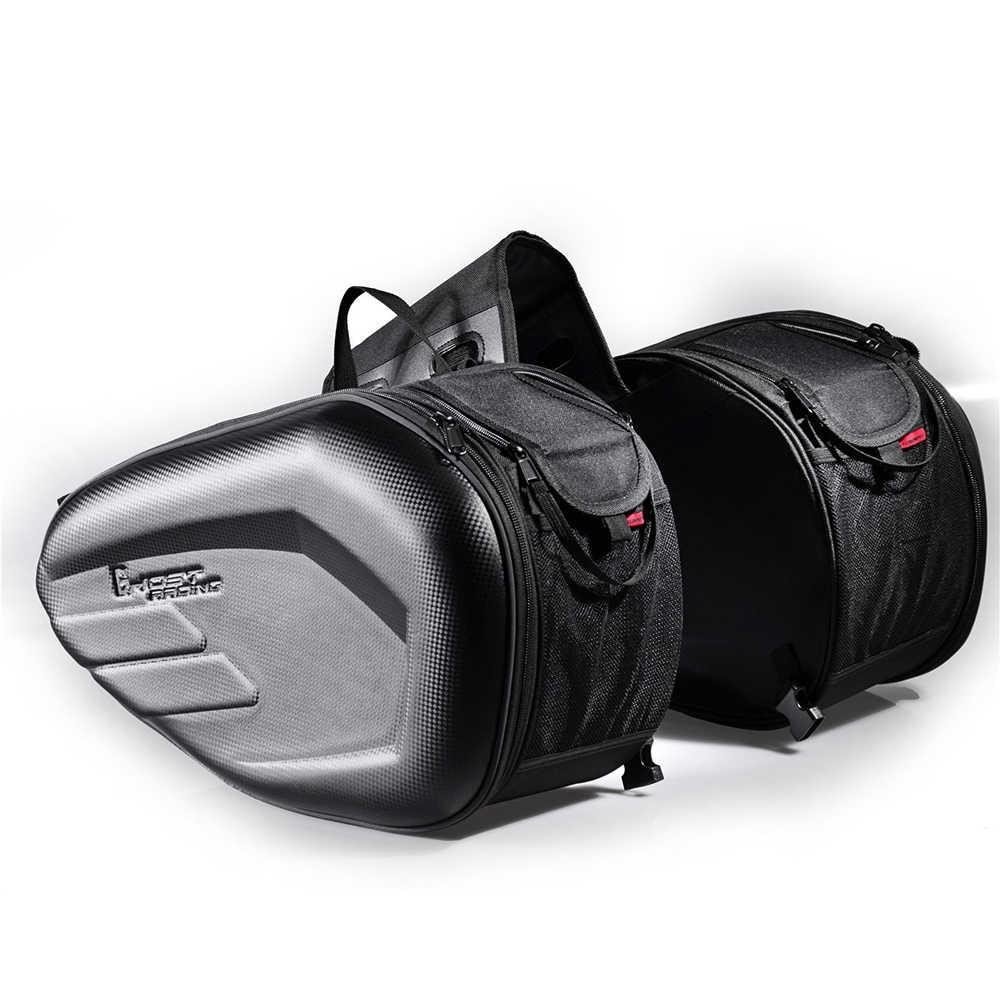 As the name suggests this luggage bag has a hard exterior which makes it first and foremost weather resistant, so you don't have to worry about ruining your electronics, books, money or any such perishable thing under unpredictable weather. Secondly, these hard cover bags also have superior security systems because of the lock systems that are installed in these luggage bags; so all your valuables will be safe and secure no matter where you travel!
See also: Aston Martin Valkyrie | Speed, Price, Performance, Specifications (2020)
However sounding perfect these bags do come with a few drawbacks; for example these luggage bags because of their hard exterior are not very spacious and have no elastic qualities so you can only pack a selected few things in them. Secondly you need to install them specifically on your motorcycle and hence these cannot be easily taken off or put back on.
2. Soft Cover Luggage Bags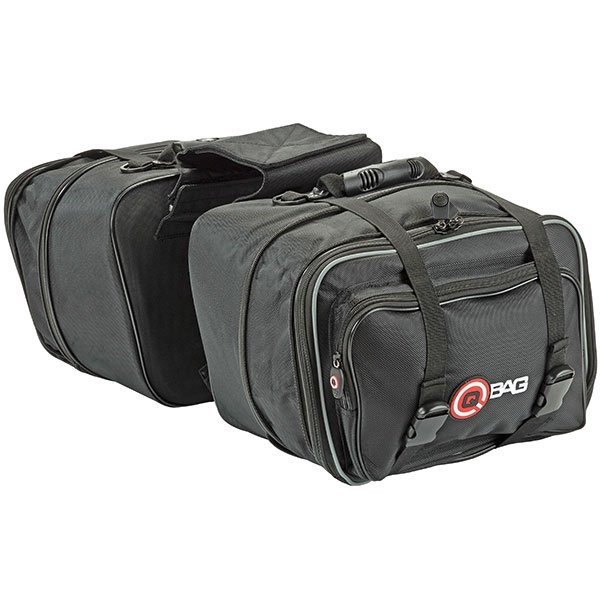 These luggage bags have a soft exterior and they are flexible enough to fit in quite a large amount of belongings in them. These bags can also be used as it is instead of suitcases as they can be taken off and then put back on easily. However these bags are not water resistant so your electronics can be ruined in them. These bags also do not have high quality security and lock systems so there is always a fear of wear and tear with these bags.
Whatever your priorities are and where you are travelling to will determine which kind of a luggage bag you should purchase; there is a wide variety available and some can be quite cost effective as well!
See also: Mercedes-Benz Maybach Exelero | Speed, Price, Records, Specifications
One of the biggest challenges other than storage that you need to keep in mind while planning your summer motorcycle trip is the heat and the pandemic; since you will be exposed to a lot of people because of the lack of secure coverage, you will be at high risk. Here are some of our tricks and hacks that might help to make your trip more comfortable:
1. Always Carry a Sun block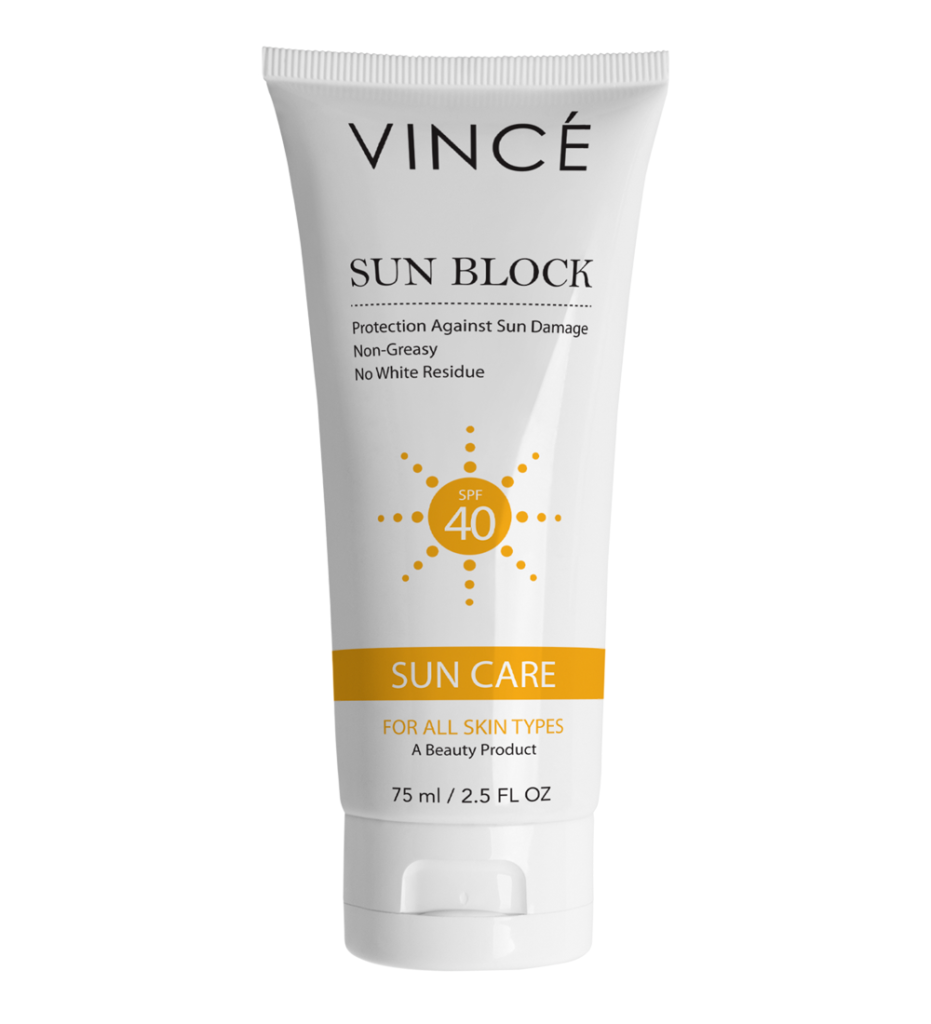 It will be almost criminal for your skin if you don't decide to wear a proper sunscreen at all times because you can get severely burnt in the heat. A sun block will help keep your skin safe from the rays of the sun at all times.
2. Carry a Hand Sanitizer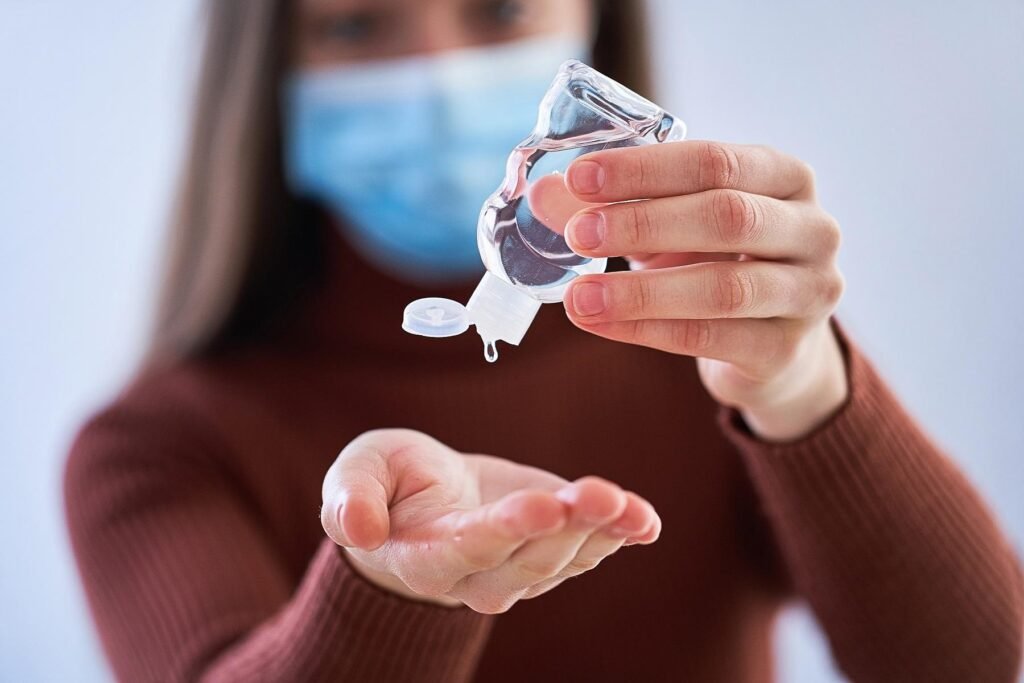 As a motorcycle driver you will be exposed to many people out around you and you might be more liable of touching public and communal things such as public benches and motorcycle stands, without realizing it, hence it is important to be always carrying a hand sanitizer so if you happen to shake hands with someone or you deal with money or even visit a public toilet, it is absolutely necessary to clean your hands with a hand sanitizer.
See also: Audi AI Trail | Flying Car 2020, Audi Car with 5 drones
3. Wear a Secure Helmet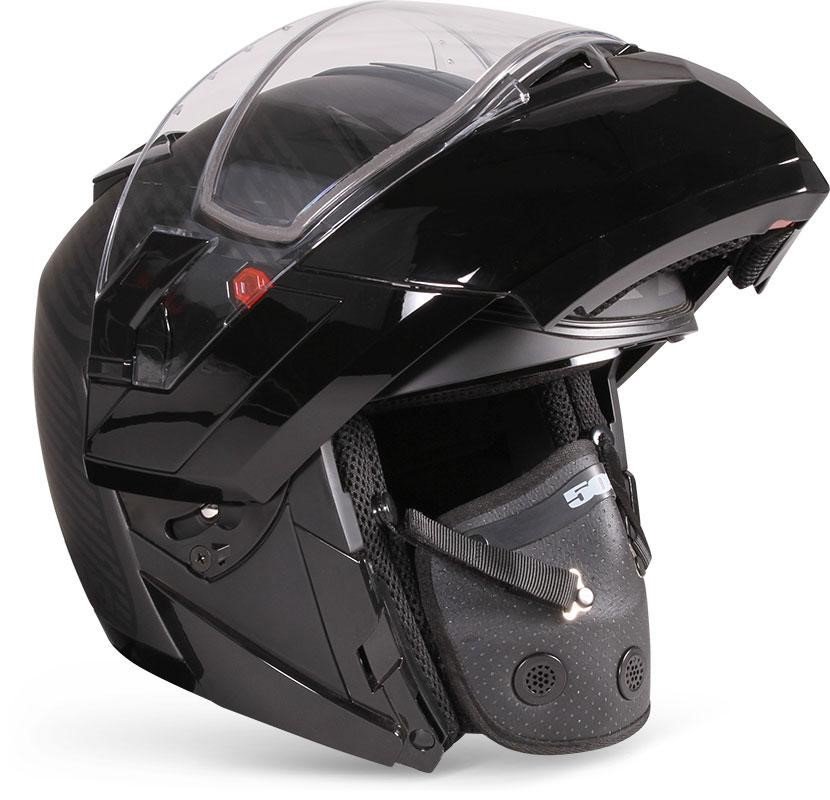 A proper good quality helmet will not only help you to protect yourself from the sun or severe injuries in case of accidents but even the coronavirus! We suggest investing in a helmet that is weather resistant, has a good ventilation system but also helps cover your entire face.
4. Get a weather resistant motorcycle seat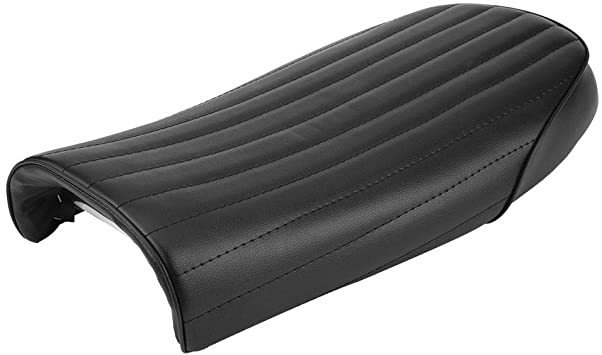 Sitting on a motorcycle for hours can be quite painful at the end as if you don't have a good quality seat installed it can begin to hurt your back and legs; furthermore seats are actually most prone to absorbing heat if you let them out under the sun for too long. Our solution is to get a good quality motorcycle seat installed that is not only extremely comfortable but also weather resistant.
See also: Rolls-Royce Sweptail | World's Most Expensive Car (2020)
5. Heat resistant covers for motorcycle handles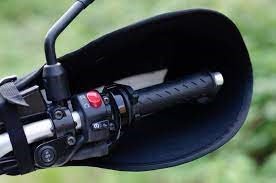 While you're at it might as well purchase good quality covers for your motorcycle handles to secure your hands from burning up in the scorching heat. Good motorcycle handle covers will be heat resistant and will help keep you driving safely.
6. Always carry a water bottle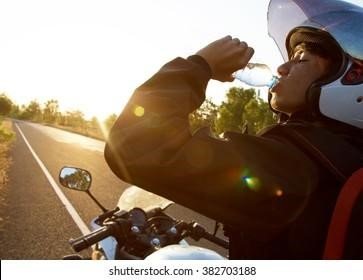 A water bottle will help you in the most critical moments! Not only will a water bottle be helpful in case you need to drink water but also to help cool down your motorcycle engines and the chains if the weather gets too hot.
7. Extra face masks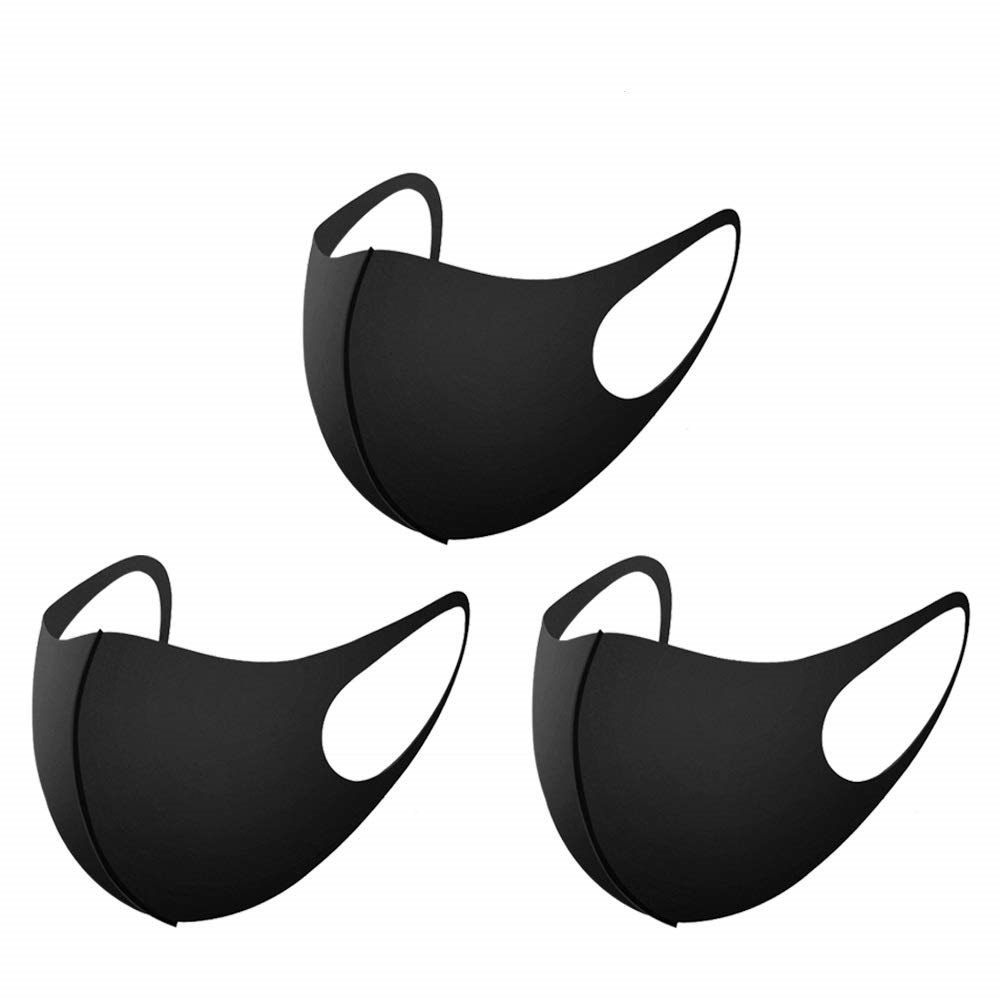 Face masks are never enough no matter how many you carry! Face masks can get easily ruined or get blown away by the wind hence always pack extra face masks and don't forget to wear them at all times!
How to make a Safe Motorcycle Trip in the Summers amidst the Pandemic
Follow me in social media: