Overview
So, you ought to determine to live your dream and advance towards your 'Become a Motorcyclist' fantasy. You must have visited some dealerships around your area to find a suitable bike for yourself. It must be hard for beginners to make the right decision because you have been listening to all the myths about motorcyclist's adventurous journeys for a long time now you are dreaming the same. It is not possible to try all the bikes to find a suitable one for yourself.
The first and foremost task for you is to do your research about it. Initially, you have to find out your genre in bikes. What do you want from your bike? What purpose will be composed? There are multiple types of bikes out there. Though each one is as special as the others each of them is best on their own.
Related: How is a TVS bike good for a first time buyer? (2021)
Different bikes are available for different types of roads: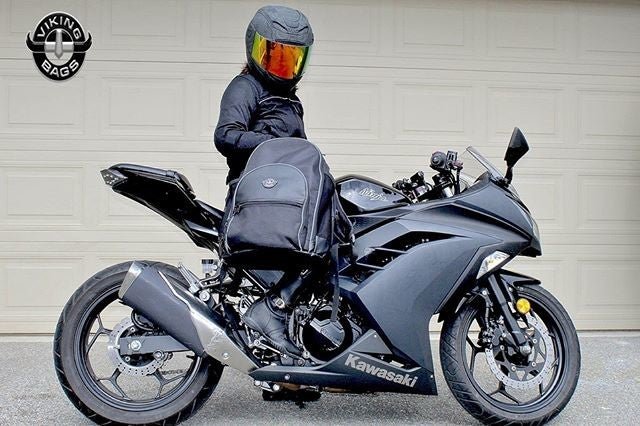 1. Standard:
The standard bikes are one of the friendliest and common favorite kinds of bikes because it is a box that has something for everyone. The conventional bikes probably come up with engine power in between 125cc to 1000cc. These bikes have pretty neutral ergonomics as it is not forward-leaning and rearward reclining. A perfect height of seat reachable for all because of its length. Array in the middle range neither so low nor so high. Our recommendation to you is Yamaha SR400 for a trustworthy all-around town motorcycle, you can convert your standard bike into a trip bike by adding on storage bags which you can find here. It is a perfect deal for beginners.
2. Cruiser:
The cruiser bike is also known as the chopper. These bikes are well known for their low seated design makes the cruiser a good choice as an around-town motorcycle by adding up some luggage compartments. While riding the cruiser bike you'll feel like handling a cruiser. The engine size is variable starting with the small displacement of 1000cc and so on according to the branding. Harley Davidson is the name that pops up immediately in our skulls when we think of a cruiser. Our recommendation is Harley Davidson Low Rider with SADDLEBAGS to maximize the storage capacity. It is a perfect choice for a quick trip or a weekend trip.
3. Sport:
The Sport type of bikes is known for their speed and agility with forward-leaning shape. The weight of a Sport Bike makes it different from other bikes because these bikes are usually made up of aluminum and lighter materials to increase speed and maneuverability. Talking about the seat height that is top linear helps the rider to maintain his driving posture. As for the freshmen, Suzuki GSXR600 should be on the top of your list. You should consider VikingBags SaddleBags for custom add-ons.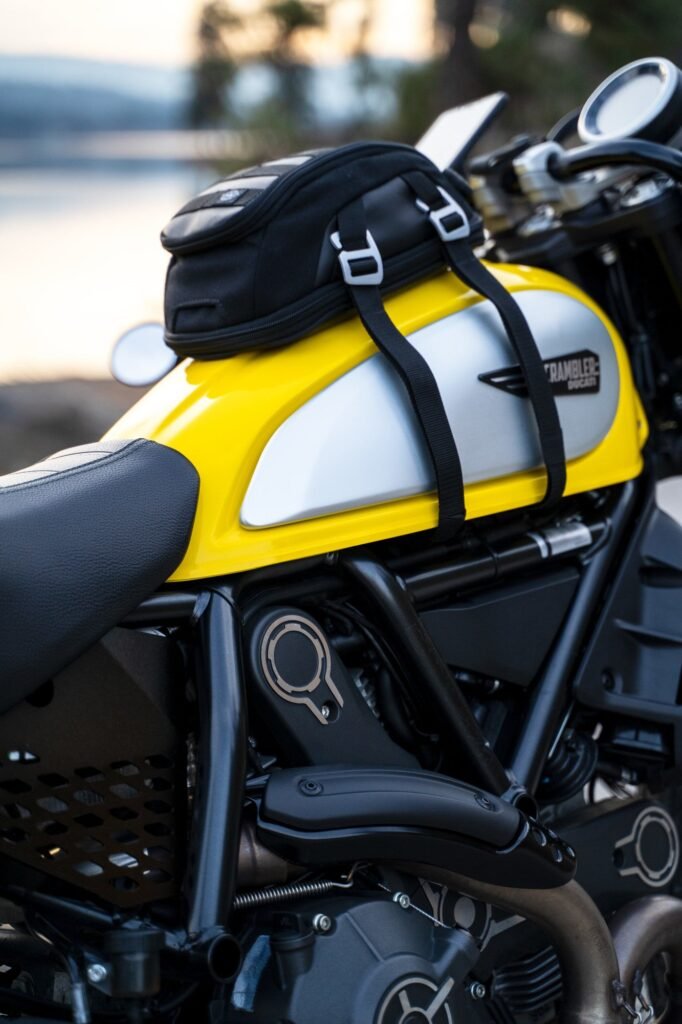 4. Touring:
Touring Bikes are a bit complicated for beginners because of their huge body and heavy weight. Having a Touring bike as your first bike is certainly not a wise decision because these bikes demand experience.
However, when you get some there is no better option than a touring bike. Touring bikes are a perfect fit for a long road trip or cross-country tour. Due to their enormous size these bikes contain maximum storage capacity. Honda Goldwing is one of the well-renowned touring bikes all over the world.
See also: Flying Car – Flying Car Technology and Prototypes
5. Sport Touring:
Sport touring bike is the combination of Sport and touring bike. This bike is a solid mix of speed and storage, just as the name suggested. These bikes are higher seated than the other touring bikes but ample storage capacity than the sports motorcycles to keep extra gear on the longer trips. These bikes are perfect for a quick trip with your friends to the countryside because these bikes obtain optimal power ranging somewhere in the mid. Kawasaki is a well-known brand that makes a magnificent sport-touring bike. Kawasaki Concours14 ABS should have fancied as the best option for Sport Touring Bike.
6. Dual Sport:
Dual Sport is a dual-purpose bike also known as an adventurous sport. Dual Sport offers the rider absolute autonomy to go wherever and do whatever. Since, this is a bike that could be worked for all on and off-road rides. The Dual Sport bike can be counted as a complete package as it contains features for both road headlight and horn for the easy road but aggressive off-road suspension and possible knobby off-road tires. These bikes are the basic package with limited storage options from the dealership, but you can make self-choice alterations with outfitting Extra Bags to carry your compulsory stuff. Our recommendation is KTM 1090 Adventure R, a perfect companion for long roads also, though equip this bike a little and take it anywhere.
7. Off-road:
Off-road bikes and dirt bikes were manufactured with the idea to reach the limits where a man cannot stand barefoot. These bikes have a tall boy look because it is seated higher than any other bike because of its high suspension to handle the bumps and hurdles of Off-road. These bikes are not to ride on the main road because they lack headlights and turn signals. These bikes are lightweight machines to ride all the trails and to get maximum performance from them. Kawasaki offers its service in this line of field also. One plus point is, these bikes are comparatively cheaper than the other bikes. The KLX110 is our recommendation to you. This bike comes up with 4-speed transmission with a clutchless gear displacement, that helps climbing all the steep hills without getting any issue.
See also: Bloodhound SSC | Fastest Car in the World 2021 (Land Speed Record)
A Beginners Guide to Find a Suitable Motorcycle
Follow me in social media: