How is a TVS bike good for a first time buyer? TVS Motor Company is one of the largest two-wheeler brands in India. According to its monthly sales report for December 2020, the company sold around 272,080 units in the month, as compared to around 231,570 units sold a year earlier, in December 2019. This is a straight growth of 17.5%. As compared to sales in November 2020, the sales in December witnessed a growth of 9.8%. With the distribution of 258,230 units in November 2020, the two-wheeler sale of TVS motorcycles and scooters increased by 20%.
TVS Offers Incredible Range to Choose From for First Time Buyer
The TVS brand offers an incredibly wide range of scooters, motorcycles, mopeds, electric bikes and three wheeler vehicles. Here is a list of the complete product range from TVS in India:
Scooters• TVS Ntorq• TVS Jupiter • TVS Zest 110• TVS Scooty Pep +
Motorcycles• TVS Radeon• TVS Star City +• TVS Sport• TVS Apache RR 310• TVS Apache RTR Series
Mopeds• TVS XL 100
Electric Bikes• TVS iQube
Apart from the TVS Apache models, all motorcycles, and scooters from TVS bikes are suitable for a first-time buyer.
What are the Benefits of TVS Bikes for First Time Buyers?
TVS bikes offer numerous incredible benefits, especially if you are buying a bike for the first time. The wide range of high-tech scooters and motorcycles from TVS allows people of varying needs and budgets to find the best-suited bike for themselves.
Let's take a closer look at some of the top benefits of buying TVS bikes for first time buyers:
1 – TVS bikes are lightweight
The range of scooters and mopeds on offer by TVS is incredibly lightweight, taking into account the need for ease of riding long distances within the city. These two-wheeler models are built lightweight to suit the conventional riding conditions on Indian roads. The TVS Scooty Pep +, one of the most popular and longest-selling scooter models from the company, weighs in at only 93 kg and features an 87.8 cc engine which is also lightweight. This makes it one of the best-suited scooters for first time riders.
See also: Dodge Tomahawk | Fastest bike in the world 420 mph (2020)
2 – TVS bikes are affordable
As compared to competitors, TVS bikes are priced considerably low. The major reason for this is that the Chennai-based company uses local OEMs as much as possible. So, when you compare the cost of owning or renting a car, the choice to buy a two-wheeler is always better. TVS offers it large range of scooters from around INR 54,375, while TVS bike price starts at only INR 56,100 (all Delhi ex-showroom prices).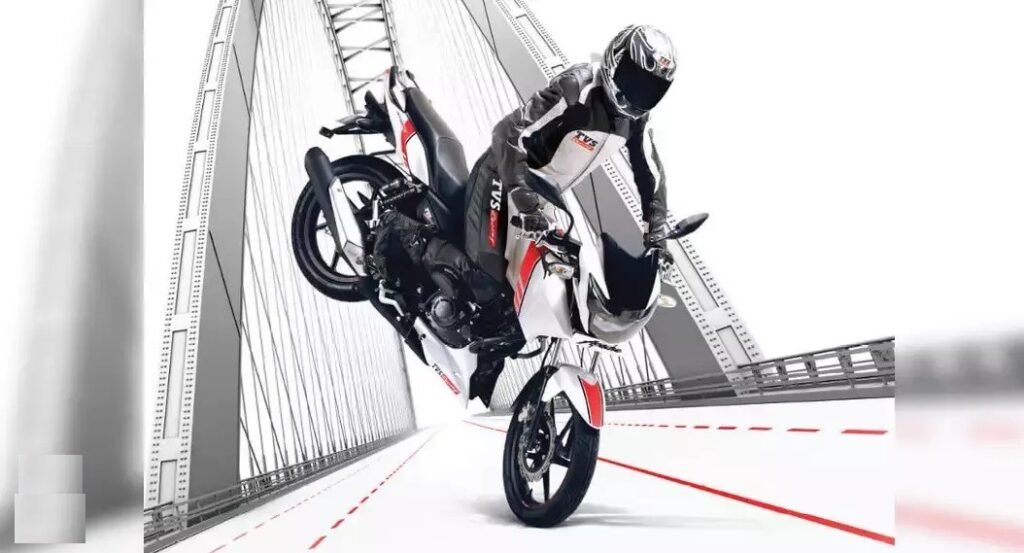 3 – Ease of steering
Compared to cars, two-wheeler vehicles provide greater manoeuvrability. It is easier to learn and ride scooter or motorcycles as compared to learning to drive cars. Two-wheeler vehicles can take sharp, quick turns and offer greater control to zip through peak hour traffic on Indian roads. 
4 – Easy to park
Apart from being incredibly manoeuvrable, two-wheeler vehicles are also easy to park. With a lack of adequate parking spaces within our cities, car owners know the stress of finding a good parking space anywhere. However, thanks to its small size, a motorcycle or scooter can be parked with ease in smaller and more congested parking spaces.
5 – Save time on commuting
The roads in Indian cities are known to get choked with heavy traffic, especially during the peak hours in the morning and evening. As thousands of cars and vehicles vie for a small space to crawl forward, a two-wheeler rider can easily pass-through heavy traffic during peak hours and cut back on commute time drastically.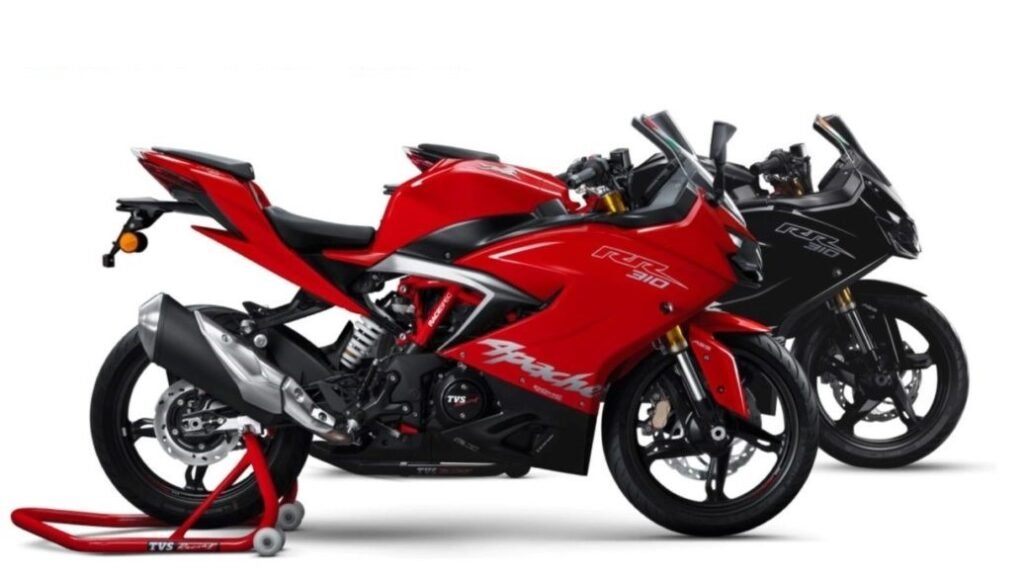 6 – Affordable insurance
Two-wheeler insurance costs significantly less than car insurance. The two-wheeler insurance policy covers almost every aspect that car insurance covers but comes at a noticeably affordable cost. Having an insurance cover for a vehicle is mandatory under the Motor Vehicles Act thus first time buyer will find owning a bike more affordable.
Conclusion
TVS offers an incredibly large range of scooter, motorcycles, electric bikes and mopeds. The company owns a significant part of the Indian two-wheeler market segment, thanks to its incredibly affordable, easy to steer and reliable two-wheeler models. If you are a first time buyer, then we highly recommend that you become a TVS bike buyer. 
How is a TVS bike good for a first time buyer? (2021)
Follow me in social media: