Motorcycles have long been popular in the United States, but they're reaching all-time highs. More than 8% of households today own a motorcycle.
When you own a motorcycle, you need to take the time to really get out on the open road and enjoy the experience. Taking a motorcycle road trip is a rite of passage for any enthusiast.
The Tail of the Dragon is a stretch of travel that many motorcyclists put on their bucket list. It's a winding road that features more than 300 curves in less than a dozen miles.
Simply put, if you can ride this stretch, you're ready for anything the open ride throws your way.
Here's how you can prepare for Tail of the Dragon Tennessee and any other trip.
1. Always Watch Your Speed
When in doubt – slow down. Especially when you're riding the Tail of the Dragon.
According to data, motorcyclists are 29 times more likely to be involved in a fatal crash than people traveling in automobiles. You increase the danger if you're speeding along one of the many winding parts of the Tail of the Dragon road.   
Keep your eyes on the road while periodically glancing at your speedometer. It's always best to go slower than you think, in this instance. Maintain a safe following distance from other vehicles as well.
There are a number of legal details you should know about speed of travel, negligence, and personal injuries, which you can see here.
2. Inspect and Repair Your Motorcycle Pre-Trip
You have to prepare your motorcycle for the trip ahead. This means getting it inspected at a repair shop and handling any repairs that it requires.
Get your gear ready so that you're able to fix a flat and handle any minor repairs on the road. Fill up your tank with gas so that you never run out along one of the many winding roads ahead.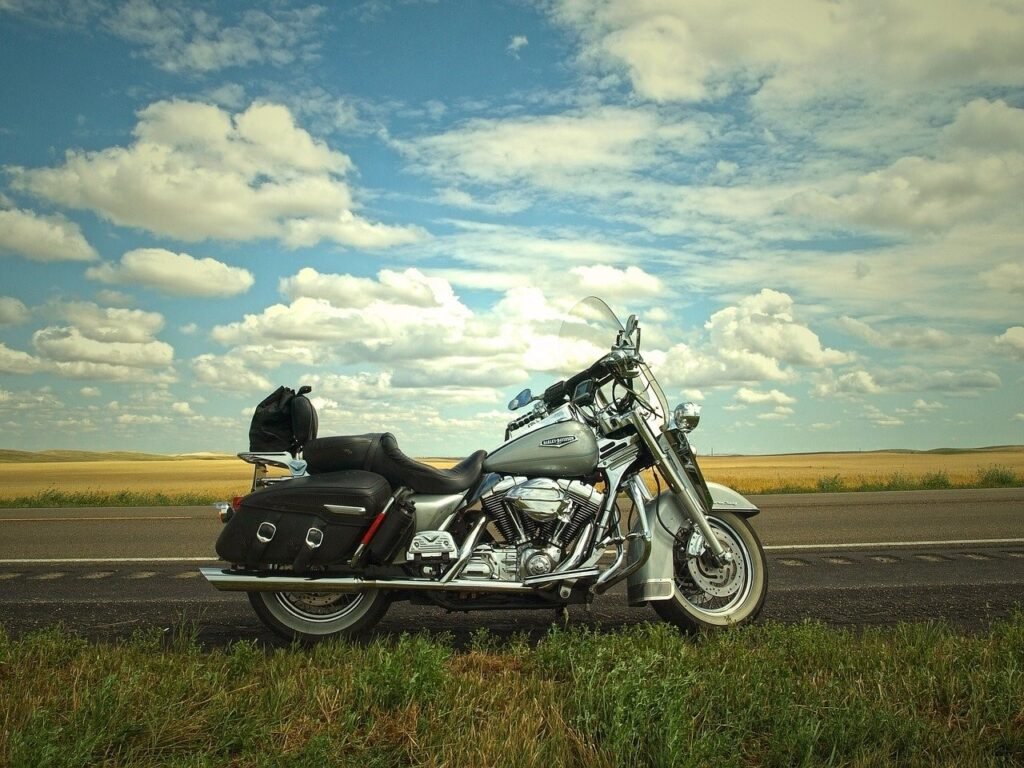 3. Know Where You're Going
Get your hands on a thorough Tail of the Dragon map so you know every twist and turn of the trip. If you're planning a different trip, study the route and keep your GPS charged and ready.
So much of motorcycle travel is easier when you know exactly where you're going and how long it'll take.
4. Stick to Your Comfort Level
There's something awe-inspiring and even intimidating about seeing a huge fleet of motorcycles take over the road. If you're part of this motorcycle ride caravan, you may also get caught up in the moment.
In these situations, it's easy to fall into the peer pressure of wanting to impress or keep up with the more experienced riders. Avoid this by staying in your lane and sticking to your capabilities.
Recognize that you have nothing to prove except having a good time and staying safe.
5. Dress for the Trip
Check the weather report before leaving and dress accordingly. Wear thick-soled riding shoes, a vest and helmet, and comfortable clothing.
Always bring a couple of wardrobe changes that you have quick access to just in case.
Master Tail of the Dragon and Other Trips
With these five tips, you're ready to tackle Tail of the Dragon and the open road as a whole. Knowing is half the battle, and these tips will help you fall in love with motorcycle travel.
Check out our other posts when you'd like to learn more motorcycle safety tips that'll help you out.
Follow me in social media: