Jeep models often come with unique features and excellent performances. That is why many drivers want to possess one of them. This article is about to provide you with information on the top 8 of the greatest Jeep Wrangler Limited Editions. Then, you can get more knowledge about the style, engine, and upgraded features of Jeep vehicles.
1. Jeep Wrangler Unlimited North Edition 2020
About this model's features, it comes with all-terrain tires and alloy wheels. Besides, it has a modern look, diverse material options, and high quality. A lot of features are evaluated to be sturdier than those in a normal SUV.
For the open-air design, you can choose from many roof choices such as the black hard roof, the soft tan top, or thebody-color hard roof. This design allows you to fold the windshield down and take doors off, which seems to be versatile for any driver.
Pros
• Smart build
• More safety and dash technology
• Attractive interior design
Cons
• Small cargo
In general, this jeep is suitable for those who are willing to address any terrain. With some off-road features, it will bring you the greatest experience during off-road trips.
2. Jeep Wrangler Chief Edition 2017
Every Jeep Wrangler Chief Edition is equipped with standard features including traction, front airbags, stability control, and antilock brakes. Additionally, this jeep is available in four-door and two-door models, making it easier for drivers to choose from according to their preferences.
See also: Range Rover Sentinel | Safest car in the world (Armoured Car)
More than that, it is refined from the previous models, so that it runs quietly, stably, and comfortably on the highway. To be compatible with all weather conditions, the manufacturer equipped it with some useful features such as drain plugs or a heavy-duty mat.
Pros
• Chic styling
• Quieter driving
• Unique rugged feature
Cons
• Lack of overall comfort and on-road handling.
It is recommended that you should buy this model due to its surprisingly well value. Compared to other Wrangler models, this one adheres to the original design the most.
3. Jeep Wrangler Black Bear Edition 2016
What sets the Wrangler Black Bear apart from other models? Firstly, it is about the interior which has all-weather mats and black cloth seats. The steering wheel is wrapped with leather and gray stitching. Secondly, there are more practical elements such as rock rails or modern connectivity groups.
Pros
• Numerous variations
• Unmistakable styling
• Extensive factory
Cons
• Noisy interior
It can be said that the Wrangler Black Bear is unique and perfect for people who like hitting the trails. Indeed, this model is quite noteworthy when it has some more new colors and new features.
4. Jeep Wrangler Willys Wheeler Edition 2014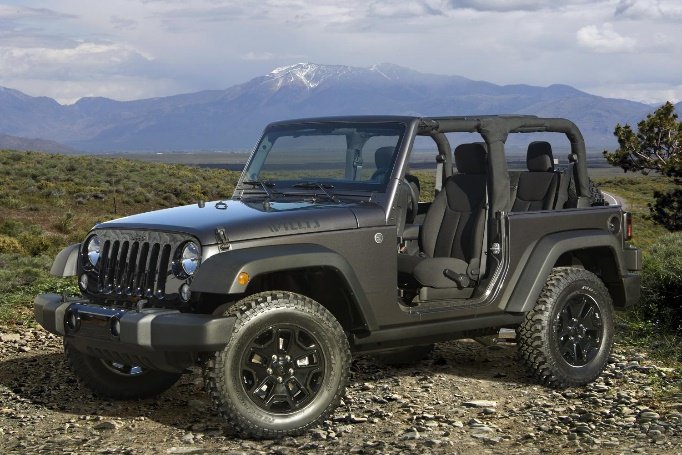 As you may know, the Willys Wheeler Edition is not much different from the original version. However, this 2014 version features vintage inspiration, including the round headlights, or the hood decal with the word "Willys".
Yet, it still has some modern touches. You can enjoy the heated front seat or play music with an innovative audio system. Last but not least, the aggressive tires that are suitable for an off-road trip can handle all terrains.
Pros
• Excellent off-road capability
• Available aftermarket parts
• Plenty of variations
Cons
• Annoying tire noise
Even though there is little change in this model, it is still appealing thanks to its off-road abilities and unique features.
5. Jeep Wrangler Rubicon Edition 2013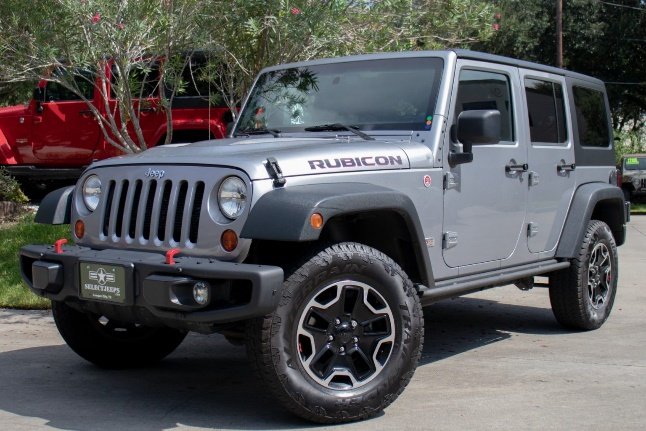 This version is actually another outstanding off roader. About its performance, its engine can produce 285 horsepower. According to some tests, a standard two-door Wrangler can go from 0 – 60 mph in about 7 seconds, which is an impressive number.
See also: Volkswagen Arteon to be Launched in India in 2022
Drivers do not worry about safety as it comes with stability and traction control, and an antilock disc braking system. Through many years, the Wrangler still prioritizes function more than comfort. Thus, the cabin looks quite attractive with extra rounded lines.
Pros
• Strong engine
• Convertible
• Superior capability for an off-road experience
Cons
• Noisy cabin
As the name can say it all. This model is manufactured to celebrate the Wrangler Rubicon's 10th anniversary, so it is worth your attention for its unique features and special badging.
6. Jeep Wrangler Unlimited 2004
As a special version, this car comes with some features of an off roader. These features are rock rails, a lift kit, and Dana 44 axles. Also, it has either automatic or manual transmission.
One more thing about safety is that there will not be any blind spots. Both side mirrors and rearview mirrors are great and modern, giving you an entire and different perspective.
Pros
• Reasonable price
• Classic styling
• Fun to drive
Cons
• Slow steering
The most noticeable aspect of this version is that it can deliver more torque and power as its engine capacity is increased. If you prefer hitting some trails with family and friends, this model is perfect for you.
7. Jeep CJ-5 (7) Golden Eagle 1977
Unfortunately, the edition of CJ7 and CJ5 was manufactured and existed in 1977. It has the name Golden Eagle due to the hood's golden decal. Moreover, their exterior trims are special, and the interior appointments are also exclusive. On top of that, they can perform well in any terrain, either on or off-road.
Pros
• Very fun vehicle
• Great off-road experience
• Good styling
Cons
• Gas mileage might suck sometimes.
Actually, both versions CJ7 and CJ5 have iconic status. Each of them has its advantage. For instance, CJ7 is for those who want a long, tall style with more legroom. While CJ5 is suitable for people who like tight turns thanks to its shorter wheelbase.
8. 1970 Jeep CJ-5 Renegade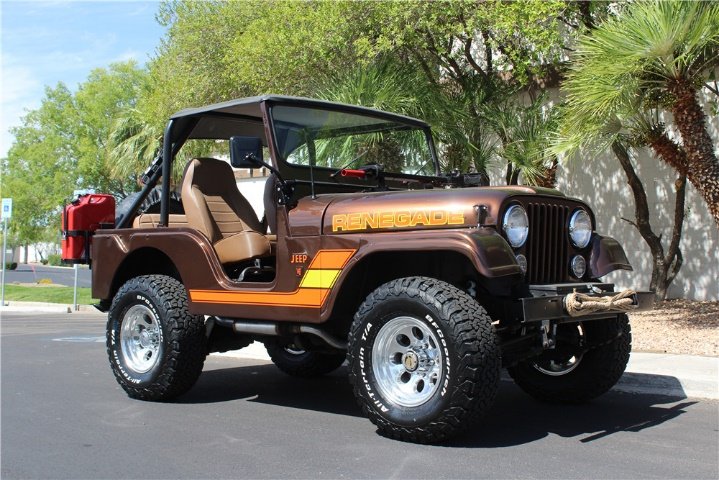 This model features many unique interior and exterior appointments, making it outstanding from others. It comes with four-wheel, or two-wheel versions and drivers could also choose from an automatic or manual transmission.
See also: The 7 best SUVs for camping (Suitable for sleeping)
Pros
• Classic look
• Fun to drive
• Lighter
Cons
• Lack of legroom
This Renegade was the first edition that Jeep offered as special. After this version, many limited models followed, but none can capture similar magic.
Conclusion
Above are the top 8 of the greatest Jeep Wrangler Limited Editions that you may hear about before. Each of them has unique features in terms of capabilities, collectability, and style. If you are seeking a modern machine or a vintage Wrangler, there will be a Jeep Wrangler limited edition that is right for you.
Top 8 Of the Greatest Jeep Wrangler Limited Editions
Follow me in social media: