Kia Sonet – Overview
Kia Sonet is a 4-wheeler from a popular South Koren carmaker. Within the initial launch of Kia Motor India in 2019, Sonet ranks the third offering by Kia car company in the Indian automobile market. In fact, it's one of the top 10 selling cars in the country, as a compact SUV. According to a published report in India Today, Sonet sales are making the car brand stronger. In February 2022, the company recorded to sell 6,154 units to the total figure of Kia cars domestically.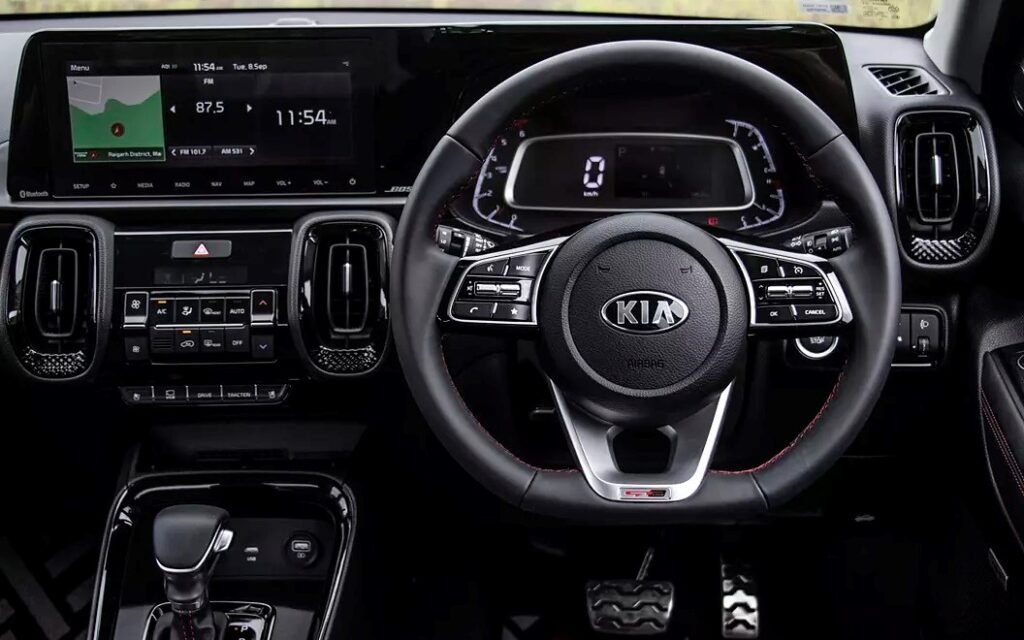 That magnificent look, high performance, and expected features make it a buzzing car choice. If you haven't checked on Kia Sonet's features and specifications, then you are on the right page. Just one glance at Kia Sonet Images will mark an impression to have it. Kia has handed Sonet with advanced attributes. To check more details, check Kia Sonet on Droom. You can quickly discover what makes Sonet an extraordinary SUV on budget.
Things You Need To Know About Kia Sonet:
If you want a mid-size SUV, then check for Kia Sonet Price. The car is featured-rich and has endless reasons to think about its purchase. What can things flawlessly help you decide for Sonet in 2022? Read below.
1. Impressive Production:
Kia Sonet's looks will definitely impress you. Those finished flush door handles, alloy wheels, and sturdy bumper design is worth it. That is an intelligent version in Kia cars production, with conventional features. For everyone dreaming of an SUV car, Sonet is proven to be amazing.
See also: Rolls-Royce Sweptail | World's Most Expensive Car
2. Engine Options:
Sonet Car GT range by Kia comes with three different engine options, making it easy for auto-buyers in the Indian market. The car is available with Refind 1.5 CRDi Diesel Engine, G1.0 T-GDi Petrol Engine, and Smartstream G1.2 Petrol Engine. Seltos SUV ensures ease and convenient car performance; torque convertor automatic/turbocharged automatic gearbox efficiency makes it suitable.
3. Conventional Features:
Kia Sonet Features add high-end evolution to the car. This is the brainiest 4-wheeler in all SUVs. Advanced technology and features such as AI Voice Assistant, Sunproof Control, OTA map updates, etc., make the drive easy, safe, and convenient.
4. Key Attributes:
For the excellent experience, Kia Sonet Specifications like UVO car technology, cruise control, rear parking control, multi-functional steering wheel, 10.25-inch touchscreen infotainment, bose-sound system, and wireless charging are worth it.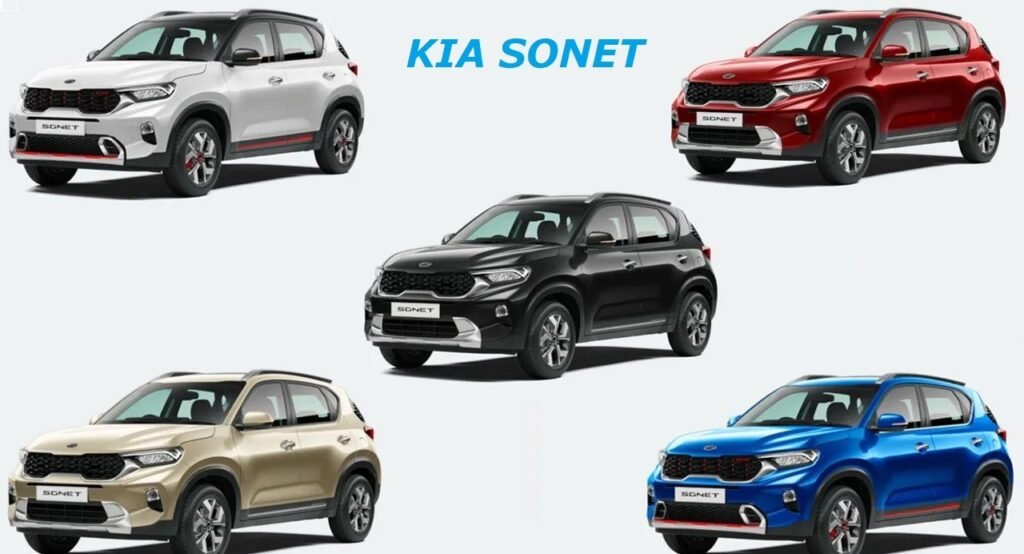 That gives enjoyable driving and comfort handy features to all. In-built iMT (Intelligent Manual Transmission) gearbox is an advantage to make the drive safe and easy.
5. Classic Look:
Apart from features, that classic and strengthened outlook of Kia Sonet makes it the perfect mid-size SUV. In fact, Kia Sonet Car Interior and exterior are designed excellently, maintaining an elegant balancer inside-out.
The high-quality steel structure of the car, finished colors, LED headlamps with DRLs, and LED tail lights makes it a package of comprehensive look. The dual-tone "Tiger Nose" bonnet, dual-tone bumper, faux skid plates, contrasting black roof, etc., give Sonet a prominent structure.
6. Affordable SUV For Everyone:
Kia Sonet is a dream for many looking for SUV on budget. This micro-SUV is a hot-pick not only in India but in the internation automobile market. Kia Sonet Price gives every car buyer expected features and performance.
See also: Renault Trezor | Speed, Price, Performance, Specifications
The cost of Kia Sonet ranges between 7 lakh (INR) to 11 lakhs (INR). The prime difference in Sonet costing comes with manual/automatic and fuel engines (diesel/petrol)
7. Color Options:
Kia Sonet AE give a range of color options such as steel sliver, gravity grey, the black pearl, and pearl white. However, Sonet GT Line allows Kia Car buyers have a choice of many shades such as Red, Grey, Silver, Black, White, Red+Black, and White+Black.
That's very impressive that Kia Sonet Car Colors give every car buyer a choice to pick their most liked shade, making it a splendid 4-wheeler of the year.
The Final Words:
There are so many things that can definitely swing your mood to have the Kia Sonet car in 2022. Kia Motors India has delivered a micro-size SUV that has quality looks, multiple advanced features, decent performance. That would be sensible and practical to have Sonet.
For 360-degree featuring and reviewing, why not check for Sonet on Droom. For many car buyers in India, Kia Sonet Image, with its first look, is a crush, adding elegance, comfort, safety, and convenience to enjoy driving.
Kia Sonet | Get All Things To Know About Sonet
Follow me in social media: