Overview
BYD Seal is an upcoming long-range electric four-door sedan in India manufactured by BYD (Build Your Dreams), one of the largest battery manufacturers.
Currently, two BYD models are running in India. BYD Seal will be the third one. It was unveiled at the 2023 Auto Expo and is already on sale in many other countries, such as Europe, Australia, China, etcetera.
Design and Development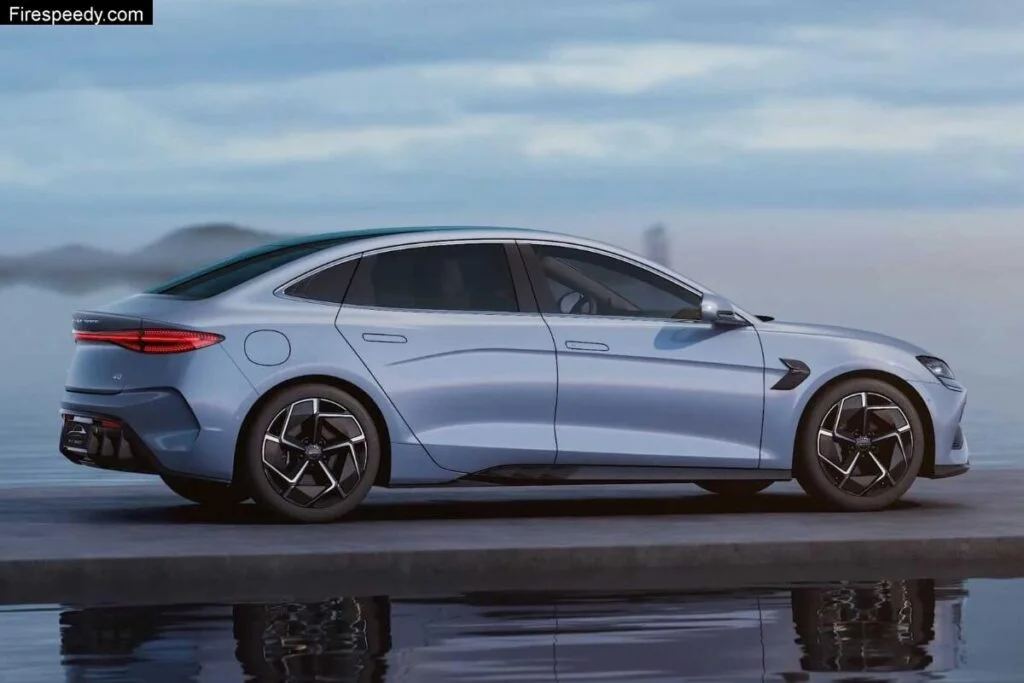 BYD Seal, also called BYD Atto 4, was designed by the famous designer known as Wolfgang Egger. Aerodynamics plays the most crucial role in car design. To avoid aerodynamic resistance, this car was designed expertly and perfectly. So, it can travel more distance on a single charge. The company also claims a drag coefficient of 0.219 Cd, significantly less than other cars.
Specifications of BYD Seal
| | |
| --- | --- |
| Production | November 2023 (Expected) |
| Class | Electric car |
| Electric Motor | 150 kW, 170 kW, 230 kW and 390 kW |
| Transmission | Single-speed Automatic |
| Battery | 61.4 – 82.5 kWh |
| Manufacturer | BYD |
| Designer | Wolfgang Egger |
| Doors | Four Doors |
| Wheelbase | 2,920mm |
| Dimensions | 4,800 mm X 1,875 mm X 1,120 mm (44.1 in) (L X W X H) |
| Weight | 1885–2150 kg |
Powertrain
There will be four variants of BYD Seal to be offered in India. The first one is the Elite variant. It will be powered by a 150 kW motor, generating over 200 horsepower.
The second one is the Prestige model. It will run on a 170 kW motor, generating about 230 horsepower.
See also: Future of Electric Vehicles: Scope of EV Cars by 2025
The third model is known as Performance. A high-powered 230 kW motor runs this model. It generates 310 horsepower and has a long range.
The last one is the 4WD Performance. It is an all-wheel drive variant powered by a
390 kW dual-motor (160kW + 230kW). It is a compelling model which will produce more than 520 horsepower.
Moreover, BYD Seal is supported by a Single-speed Automatic transmission.
Battery
BYD Auto will offer two battery options: a 61.4 kWh (221 MJ) or an 82.5 kWh (297 MJ) LiFePO4 blade battery.
BYD Seal would run between 550 and 700 kilometers on a single charge. It's a highly competitive range as compared to other EV cars. Further, it is the only EV battery to have completed the Mount Everest nail penetration test.
Furthermore, a standard 220-watt AC charger can be used to charge it, or a 110 or 150-kW DC fast charger. The fast charger can charge the car from 30% to 80% in just half an hour.
Interior and Exterior
BYD Seal is a beautiful car, slightly longer than the Atto 3. It accompanies all the standard features, such as an auto-lamp setup, Android Auto and Apple CarPlay, electric seat adjustments, a panoramic sunroof, a wireless charger, a 360-degree camera, ambient lighting, and an air purifier.
Moreover, BYD has other unique functions like lane change assist, seven airbags, a rotating 15.6-inch infotainment screen, a 10.25-inch digital driver's display, ADAS, Cruise control, 18-inch alloy wheels, and blind spot monitoring.
See also: The Best Electric Cars to Buy
Performance
BYD Seal will be capable of reaching a top speed of 180 km/h (110 mph). And it would accelerate from 0–100 km/h in approximately 7.5 seconds for the first three single-motor variants. In addition, the top model would accelerate from 0-100 km/hr in just 3.8 seconds.
Production of BYD Seal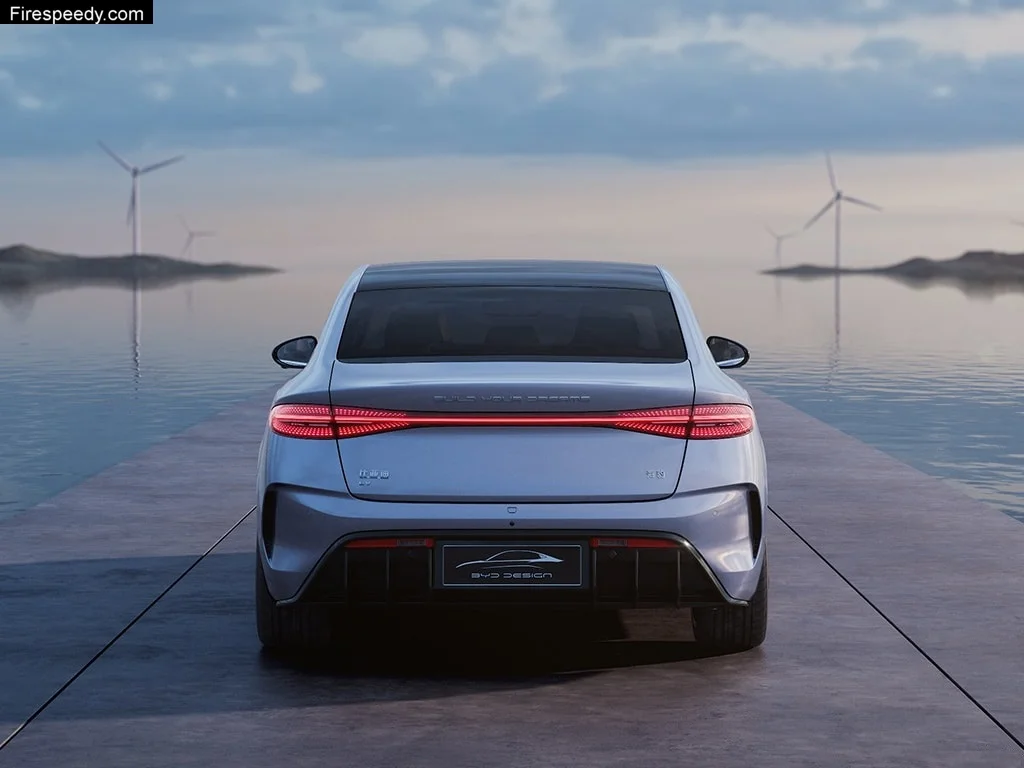 BYD Seal is expected to be launched in November 2023 with an expected price of 60 lakhs. But, the production might get delayed to Jan 2024. This fantastic car will compete with the Tesla Model 3 and Hyundai's latest Ioniq 6.
BYD Seal | Upcoming Long-Range Electric Car in India
Follow me in social media: